Powder coating shop in Płochocin and Warsaw
We wish to present you the range of service of TECHNIKOR professional painting and powder coating shop, working with painting and powder coating, as well as etching and chromating of aluminium and abrasive blasting treatment of steel, stainless steel and aluminium structures in order to protect them from rust. By using our technologies, your metal parts will not be subject to aging and corrosion. TECHNIKOR has been in the anti-corrosion protection market since early 2007.
Powder coating shop - range of service
We offer the following services to protect metal from rust and corrosion:
We provide the following services:
abrasive blasting (shot blasting, corundum blasting, sandblasting)

painting and powder coating of steel and aluminium

etching and chromating of aluminium

hot-dip galvanizing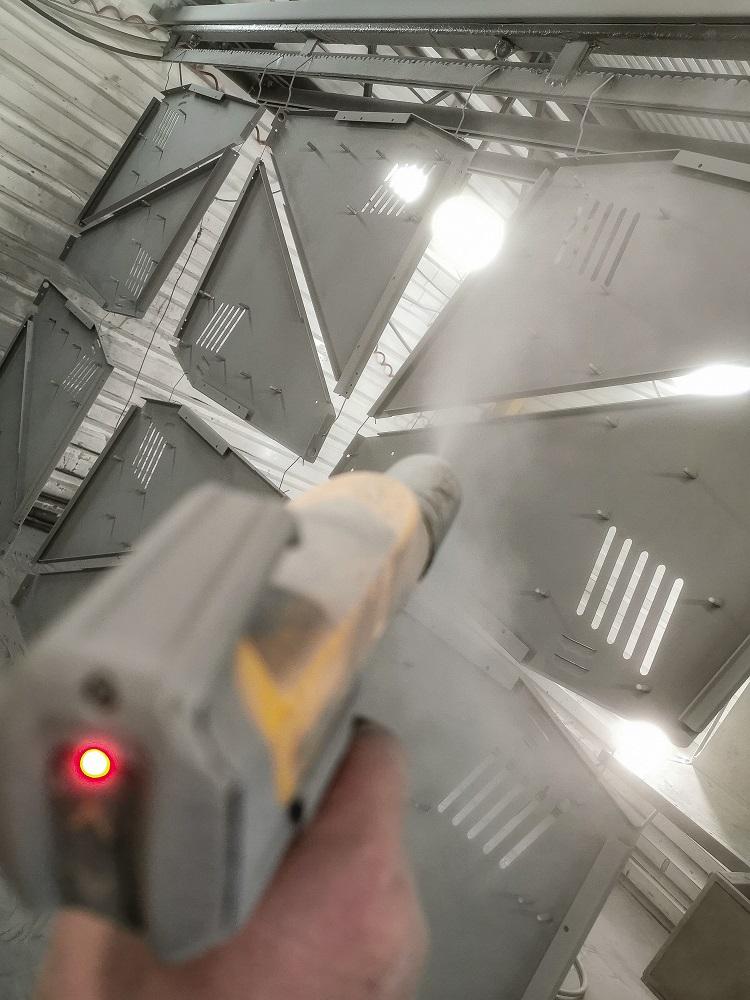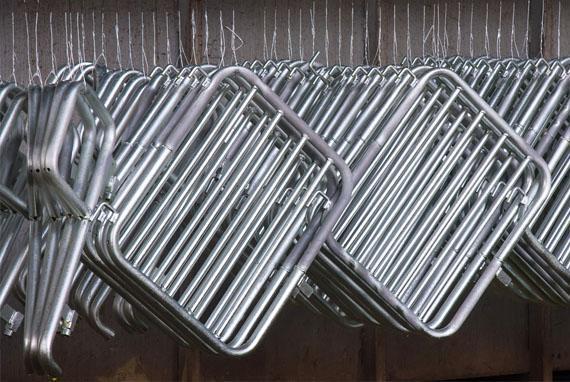 Painting and powder coating shop - facilities
We have a polymerization oven with dimensions of 13,000 mm x 3,000 mm x 2,000 mm (L x H x W). The machine with the given dimensions allows the execution of large volumes and coating of large-size pieces.

We serve each customer who entrusts us with their order individually and professionally. We guarantee high quality painting and powder coating services at competitive prices.

In September 2018 we launched a new aluminium powder coating line with dimensions of 8,500 mm x 2,000 mm x 1,500 mm (L x H x W)

We invite you to contact us by e-mail or telephone, or we will be waiting for you in our company building in person. We invite customers from Warsaw, Pruszków, Płochocin and nearby towns!

In addition to powder coating, our company also provides transportation services throughout the country.